Pam Anderson was a big name. Looking at her now, it is clear she was big for all the wrong reasons. At age 50, her best years are behind her. In my opinion, she looked the best when she was first discovered. It seems she started going under the knife to augment her appearance shortly after she was discovered.
Here She is in Her Natural State: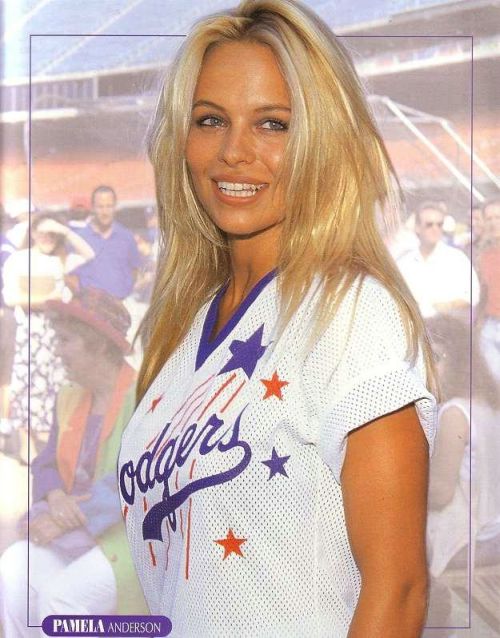 I think Anderson is best remembered for two things. The first is Baywatch. As you can see below, itis pretty apparent that she had already augmented herself just for Baywatch: at least breast implants, and lip enhancement and maybe some type of face restructuring: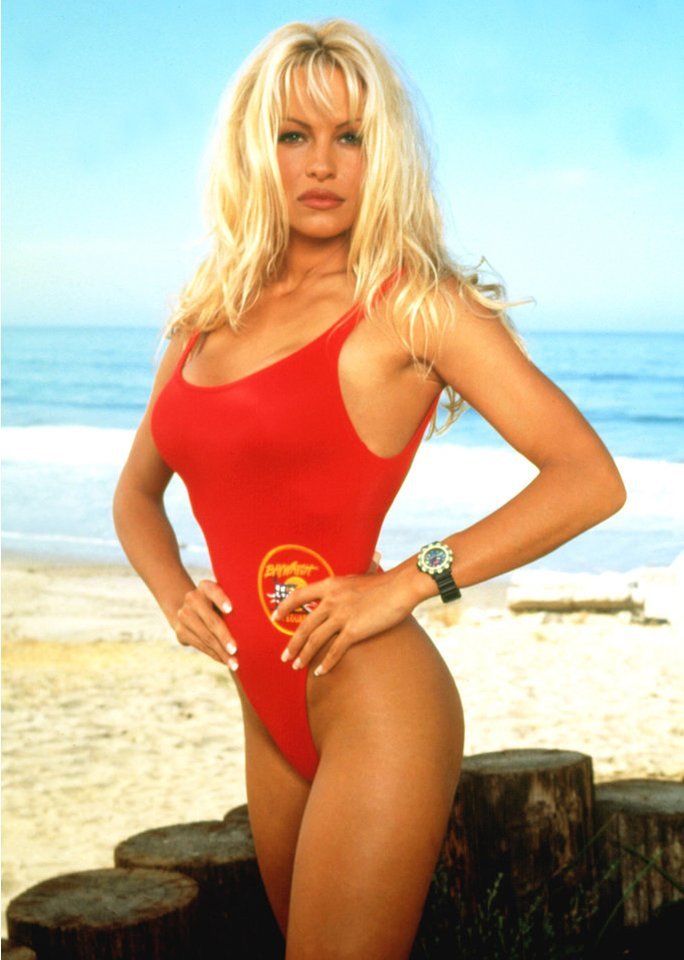 Baywatch ended in 2001 but Anderson left before the show was over. In terms of TV and the movies, she did some odd Charlies Angels type of show and then Barbed Wire.
While she was with Tommy Lee of Motley Crew, a sex tape was "stolen" from their house like so many others have been. That was in 1995. She was married to Tommy Lee twice and became a PETA Freak. Anderson promoted PETA Campaigns showing skin and contracted Hepatitis somewhere along the way. Hepatitis is a disease for the dirty. Every once and a while, people get it from a restaurant. Who knows where Ms. Anderson got it.
She also had a thing with Kid Rock
Even though she is a trash skank, and her age(~51), Ms. Anderson still has a hold on men: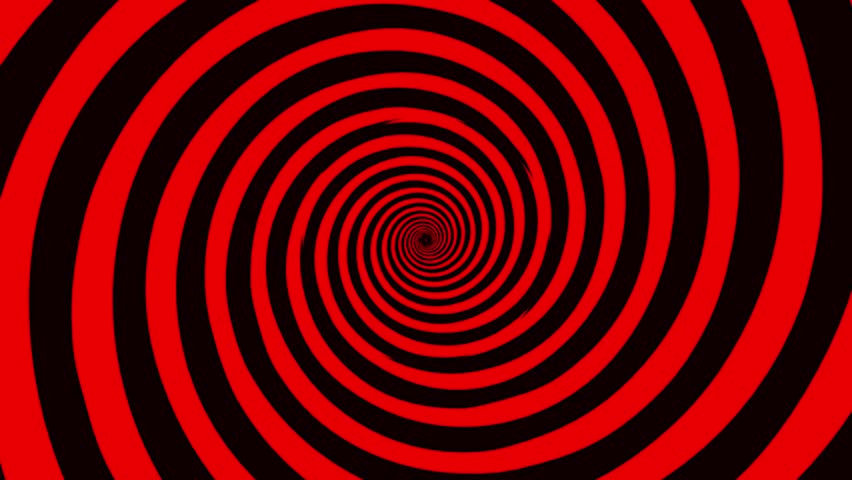 It's news to this author but Yahoo News asked Anderson about rumors about her relationship with Vladimir Putin:
When asked about whispers that she is seeing the Russian president, Anderson laughs, "I love this question." The author notes that when Anderson is asked about her relationship with Putin, she doesn't actually give an answer.
As you may know, Anderson is also friends with Julian Assange:
Anderson's relationship with the WikiLeaks founder has perplexed many, but to the actress it makes total sense. She doesn't elaborate on how they became friends, only that they met "years ago."
She Also Knows Donald Trump too: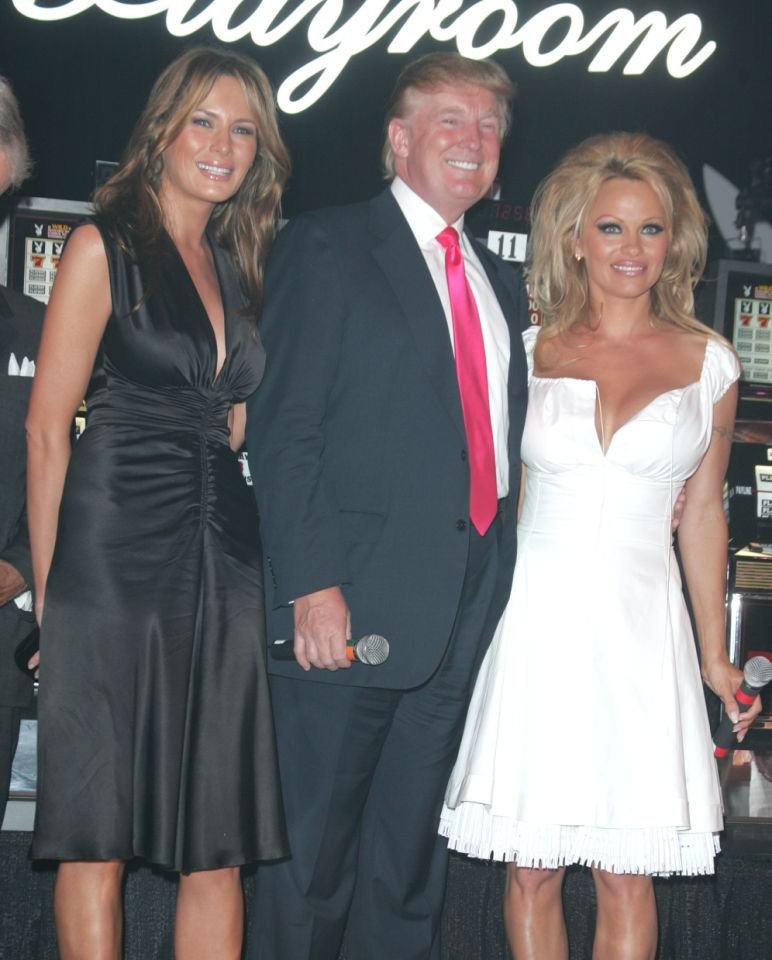 Her dress isn't even cut right
The Yahoo story quoted for this article was sold as her taking a shot at Trump. It was entitled "Pamela Anderson says Donald Trump paid her $500 to attend his birthday party: 'I was hired to be there'"
The crux of that part of the article is:
Anderson, 50, reveals that she met Trump before and wasn't impressed. "I think it was his birthday," she explains. "I was hired to be there. We all were paid like $500 a day. He was with a wife — I don't know which one — but he was nothing special."
Ms. Anderson can say Trump is no one special but at $500/day even with transport, lodging and dining, Ms. Anderson cleared less than $21/hour.
That says something of a nobody. $500 is a drop in the bucket in terms of augmentation costs.