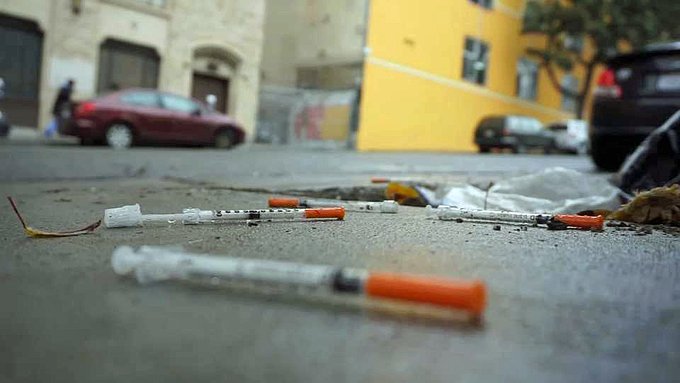 San Francisco was supposed to be a homosexual liberal utopia. I am not sure what happened. It seems like now if you go for the trolley car and those hilly streets, you may just step in or on something that stinks or gives you an incurable disease.
As I noted earlier in the week, junkies are moving into the public transportation system. They don't do much besides get high, shit and vomit but the hallways didn't look that wide. Liberal compassion endures tho.
The Street Shitting and Needle Cleanup Bill in San Francisco in Just One Small Area Was $30 Million.
There is a poop map here called Human Waste Land I don't think some parts of the City Map can get any browner. Maybe they'll add flys???
Frisco is a rich, gay and compassionate place and a tourist town but, remember if you must go, or even if you never do, don't eat any Rice-A-Roni! There are no more "San Francisco Treats" right now.
California is basically becoming the third world in part because of the stark contrast of classes. Where does that City even make money?