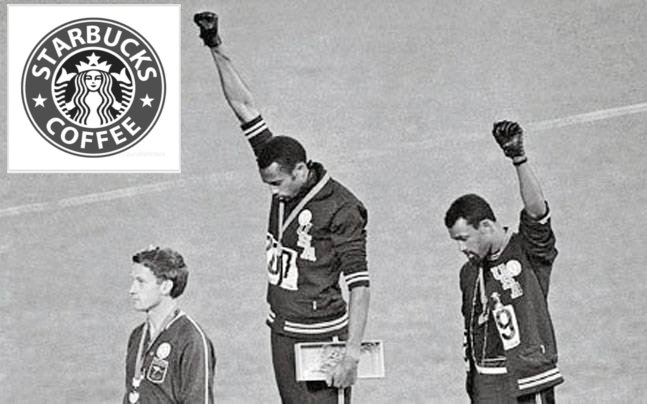 Martin Luthor King Jr. had it right that we should judge people on their character as opposed to the color of their skin. That, however, is a tricky dialectic to reconcile because, by whatever reason you want to judge individuals, all groups from punk rock kids to Blacks and Japanese have certain tendencies.
Starbucks "training video 6" contains what are probably honest Black people shot sympathetically and telling sob stories. In it, it is hammered home that the American Negro is the victim class with a momentum designed to signal that more and more. However, there is no real temperance or qualifiers in the original training video that is shown in the re-edit below. On the other hand, whoever did the re-edit focused heavily if not exclusively on adding in Black/Negro Flash Mob Crimes.
I'm sure there can be a case made either way regarding the validity of the person's choice who did the re-edits for not having added drug and violent crimes, crimes that in many areas Blacks are more likely to commit.
All the tribes and nations of the world run the full gambit of human attributes even in a Proposition Nation like our own, NYers are different than from Southern Californians are different from the Texans. All of the main races here in the U.S., I do believe vary from State to State and region to region just the same.
The avi of the guy who uploaded the video is a man who looks to be a straight-laced and a little grizzly. He might be a very dignified Black Conservative, and has apparently appeared on News Shows.
It's kind of funny you watch the Starbucks Video, click to go to his Channel and Malcolm X starts talking.
Here it is,
Starbucks Training Video # 6 re-edit from YouTube Member BlackAndRight. Black-And-Right.com