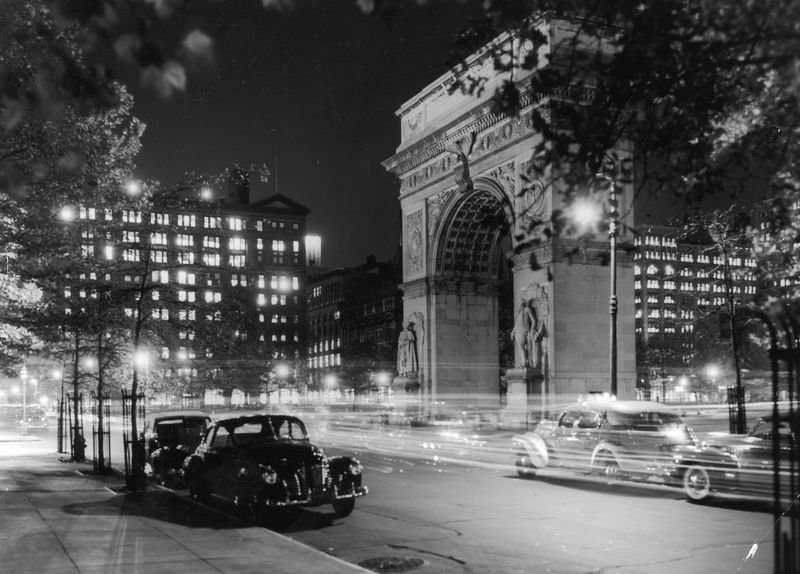 What's the difference between The Pride Parade and all other parades? Well, what are some other parades? We have the Memorial Day Parade, I assume there are 4th of July Parades. There are smaller Easter Parades where women show off their hats. There are plenty of Catholic Feast Days where they have a procession. We have the St. Patrick's Day Parade. There are the, unfortunately, scandal/quality of life and maybe crime-ridden Puerto Rican Day and West Indian Day Parades. Finally, there are the Columbus Day Parades and Thanksgiving/Christmas/Holiday Parades.
Do you see it? Do you see the difference between the Pride Parade and the rest?
The Pride Parade, as the name implies is about being proud of one's self and one's actions. It is true that the Pride Parade celebrate's what is technically a culture but, it celebrates a culture that has been universally reviled in just about every culture throughout history.
Generic Pride, regardless of what possibly an athletic coach might say, Pride has never been a good trait. Secularly, it is said "Pride Comes Before the Fall," and it very well can. A Pride induced fall will at least lead to embarrassment, maybe worse. In terms of Christianity, the West's de facto(yet dwindling) religion or creed, Pride is also no good.
There is little dignity in the Pride Parade for the average man or woman yet amazingly, pictures always come out of children being there. Sometimes the local network news will show fruity drag queens. It is usually obvious that these men spent a lot of time and had skill in their "craft." Most people don't take them seriously or pay any attention. It is, after all, still somewhat popular in movies and the ones in movies and in what basically amounts to a Network brokered P.R. piece for the Pride Parades are not usually sexualized.
The things that the public would find repulsive at "Pride Parades" don't make it out there for public consumption. Things like,
This Guy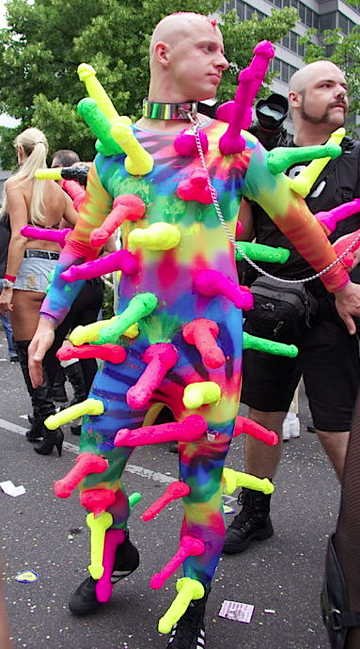 And Even Worse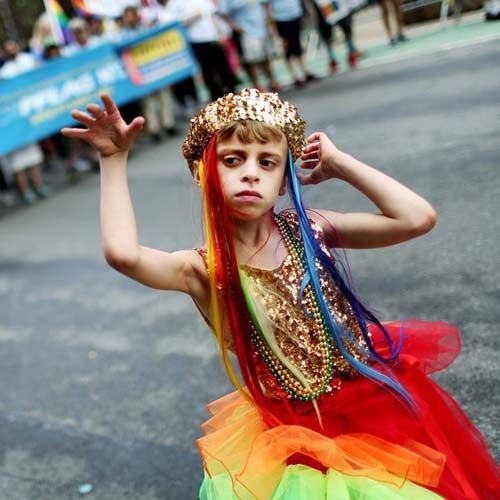 I'm sure there is plenty of stuff that's even worse. Stuff that will offend almost everyone's eye can be found just on Google Image. Nevermind what doesn't get captured or posted.
In all fairness, a large amount of the people who do attend may be more modest in their dress and their actions. I wouldn't want to be on the crew that has to clean up after though.
I guess it is really no surprise that the LGBTQetc Community is celebrating. That the LGBTetc people have gained the ability to celebrate themselves, their deviancy, and their hedonism in the streets on a day in most if not all big cities and having had a month set aside for society to celebrate them is something. They were also able to downplay and push out of the people's mind space all their negatives. Their grave, dire and otherwise problems are rarely mentioned. If they are, their problems are presented in a sympathetic light. They can and do carry with them AIDS, another plethora or two of diseases. Then there are the other health problems both mental, physical and with substance abuse. Last but not least, there are the negative tendencies found within their in-group including but not limited to frequenting rest stops and parks for anonymous sex and both pedophilia and pederasty.
As the dildo man above may be doing, mocking, "Pride" mocks History, I think all Religions, God, Nature, the Progenitors of these people, Society and the homos themselves. I doubt they realize with their "Pride," they mock themselves. It is my suggestion that these people need to learn self-control and dignity, at the very least.