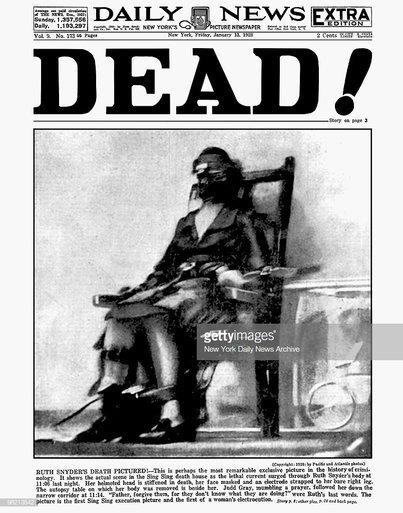 It seems like it has been a while since the last round of newspaper closings and consolidations. As this author remembers, the last time there was a big move was when NewsCorp, parent of FOX, bought out Dow Jones and Co. That was in 2007. As many of you my dear readers know, News Corps just sold off many if not most of it's properties to Disney. News Corp did not, however, sell it's news holdings to Disney
In the 2007 deal, News Corps acquired The Wall Street Journal. For Legacy Media, especially Legacy Newspapers, that was probably a good asset to have. It was specialized and synergistic with the then fledgling FOX Business Channel. FOX seems to be strongest in news. Whether they strike the right chords to stoke boomers or if their production is just really, really good and their female hosts are all just that sexy, their place in Cable News as well as in news in seems well cemented.
Unfortunately, a lot of the players on the rest of the field are still struggling. Enter Daily News a.k.a. The New York Daily News. It is a left-wing publication, to say the least. This "Black" "preacher," racial advocate or agitator, co-creator of the "Hands Up Don't Shoot" Myth and author, Shaun King writes for them.
Shaun King, A Black Man(?) in a Once White Nation: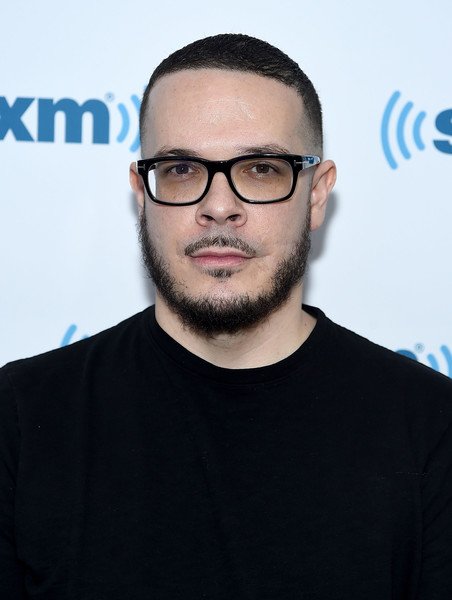 There is no word yet, easily found on the web as to whether King will still be employed at the newly downsized Daily News but, here from NYMag is some of what we do know.
In a memo from Tronc to staff, the company said it was "reducing today the size of the editorial team by approximately 50 percent and re-focusing much of our talent on breaking news — especially in areas of crime, civil justice and public responsibility."
"Civil Justice?" Sounds like a rebranding of Social Justice…
The part of the sentence that that "Civic Justice" part comes from is interesting because it seems like the Daily News will be focusing on local issues even when later on in the same story from NYMag, they say:
But many people lamented the loss of resources that went into covering stories, some routine, some sensational — about crime, waste, fraud, and abuses of power — in other words, the meat and potatoes of a style of local journalism that finds itself increasingly endangered.
There are discrepancies between what the Daily News is reported as doing, what people think they will be losing in the Daily News cutbacks and maybe even what the Daily News actually is doing.
That is not all that surprising as the Daily News prints sensationalist and or misleading covers like the one below. However, it seems NYMag is confused too.
This Issue is Resolving itself so far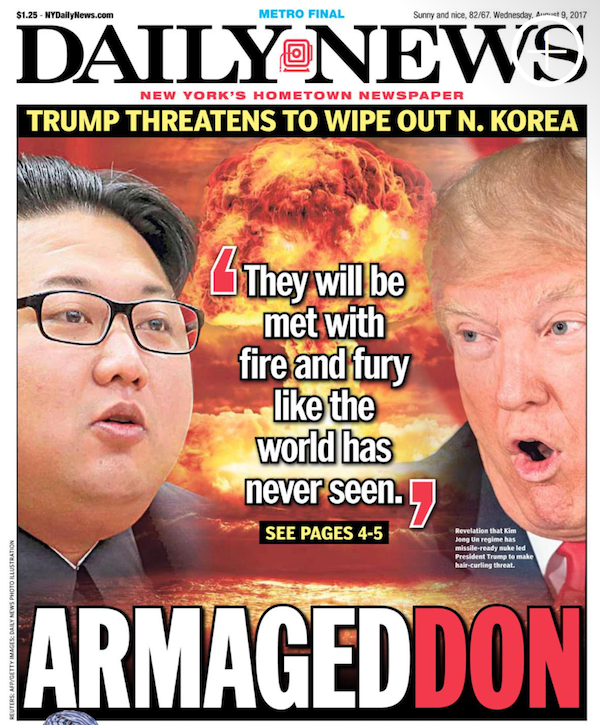 Might it be that a liberal or almost unfairly far-left daily on it's last legs in what is supposed to be one of the most liberal cities in the nation and maybe even the world is scaring the liberal leaders? Don't call it portending to the future as demographics on newspaper sales may be just that different when it comes to the left and right. However, both The Mayor of NYC and The Governor of New York State did Tweet out Statements on the Daily News.
I doubt the two uber lefties would be huffing and puffing about News Corps' NY Post.
We da media now n sheeiit –