Alex Jones has been around for a while. His message has changed somewhat but his spirit and that of Infowars is pretty much the same. The main difference it seems is that he spends more time on respectable or above ground subjects. It really was something that Jones was able to interview Trump in the lead up to the election and it was interesting that Trump sat for an interview with Jones.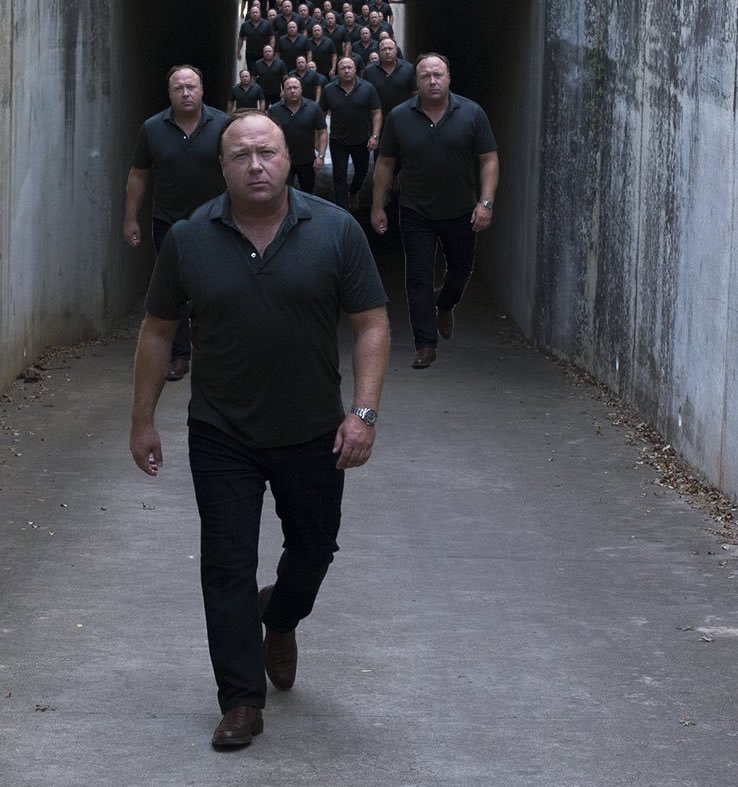 Jones has a lot of lovable qualities. When it comes down to brass tacks though, Jones is a liar, a teller of tall tales and a protector of certain interests, powerful interests. That is why it is surprising now that the screws are coming down on him.
A month or two ago, Jones was served papers for a lawsuit regarding Sandy Hook Conspiracy Theories. That is troubling enough. Before that, Jones was in a legal tango with the makers of Chobani Greek Yogurt. That one didn't work out too well. He also has former confidants and an ex-wife out there talking about him.
Now, YouTube and Facebook are working towards cutting Jones out at the knees by moving forward to deplatform him. While Jones assuredly loves playing the victim against the two internet media giants, unlike a few months ago when YouTube declined to censor Jones, he is now facing penalties from the two companies.
According to USA Today,
YouTube removed four videos from conspiracy theorist and radio host Alex Jones' channel. The network said the InfoWars channel violated the company's graphic content policy and suspended him from broadcasting live for 90 days.
For What?
Jones tweeted Wednesday that YouTube had taken down videos "critical of liberalism." One video titled "How To Prevent Liberalism" depicts a man shoving a kid to the ground. Another claims Muslim immigrants "conquered" Europe, while a third video calls the creators of the cartoon "Drag Tots" — a show about drag queen children — "Satanists," stating that they should fear God's wrath.
It's funny that YouTube, aka Google is going to be the arbiter of what hate, decency and Godliness is considering their involvement in the Jewish porno Industry and Google's own Jewishness but, I digress.
Jones has many coming to his defense including the Jew Bernie… or Sid from the Bernie and Sid in the morning show that replaced Don Imus.
After YouTube clipped Jones, Facebook is now at it.
According to Reuters,
U.S. conspiracy theorist Alex Jones has been suspended from Facebook <FB.O> for bullying and hate speech and is close to having pages tied to him and his Infowars website removed from the platform, the social media network said on Friday.
The radio host's personal profile was banned for 30 days after it was found to have uploaded four videos published on pages maintained by Jones and Infowars that went against community standards, Facebook said.
Make no mistake, Jones will milk this to no end. However, what if he really gets kicked off? Will he pick himself up from his feigned belly-aching and expedite lawsuits for his rights and ours? Rights, both the right he and we have that he is always blabbering bellicose about and promoting in demagoguery?
A much smaller "White Rights" outfit, American Renaissance to Twitter to Court. What is Jones doing?
Is there something else afoot?