Soon it seems, there will be little respite in the world of entertainment. The comic book world has been bretty SJW for almost a decade now but DC Comics is releasing a new book that will touch on two issues Super Heroes generally don't. Those two issues are guns and safe spaces. They will be addressed in a book called "Heroes in Crisis."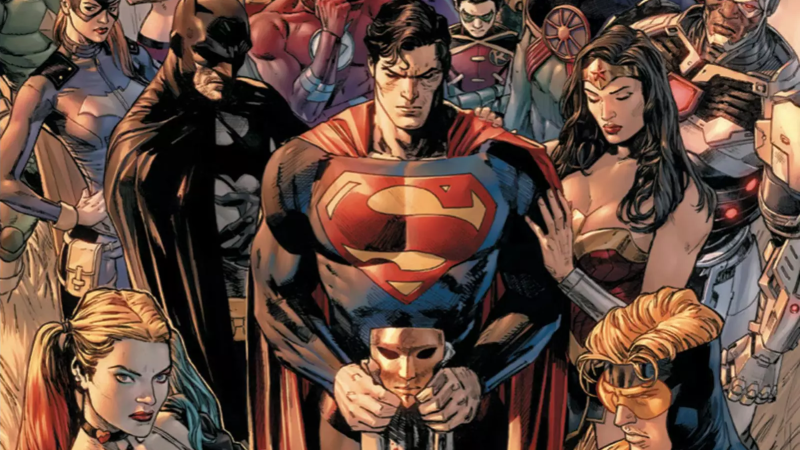 According to IGN, Heroes in Crisis will…
introduce a new location in the DC Universe called Sanctuary, a technologically advanced therapy center for superheroes to give them the help they need after enduring physical and psychological trauma on a day-to-day basis
…the Safe Space.
Children, teenagers and fanboys need to see their favorite heroes psychoanalyzed. They need to know that sometimes Aquaman does need that super xanax.
All will not be well at the Super Hero Wellness Clinic though. You see, the book is going to focus on a mass shooting that takes place there.
things take a grim turn when a dozen superheroes are massacred in a shooting inside Sanctuary.
No word on whether David Hogg or the mother of Biggie Smalls will be making an appearance in the title.
DC Comics pulls no punches about who is writing the title and why:
ripped from real-world headlines by C.I.A.-operative-turned-comics-writer Tom King.
I thought they said once C.I.A., always C.I.A.
I'll close out the article with this fun quote posted in the IGN Story:
"Comic books, throughout the whole history of the medium, have been reflective of history. In World War II, there were comics about fighting in World War II. In the seventies, the comics were about psychedelic escape. Unfortunately, our moment right now is a moment of violence and living with violence and our comics have to address that. Our comics have to reflect it," King told IGN in a one-on-one interview after the presentation. "We have to use the power we have as the guardians of these superheroes to talk about those issues and to make stories out of that because stories are how we deal with the pain in our lives. That's why people read the Bible when their loved ones die. It's happening and we need to look it in the eye and see why and see how we can make it better."
King really layed it on thick…