You'd probably take Uber, but would you rent a scooter, an electric scooter?
These?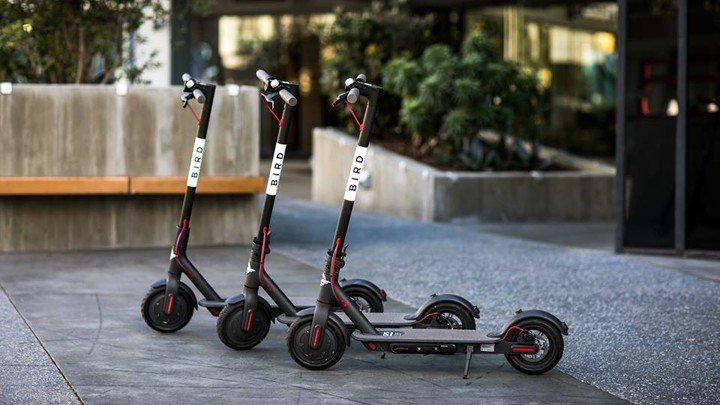 Those scooters are rented by a company named Bird. It operates renting the scooters in 30 markets. They're a little bit like the parked cars in Grand Theft Auto in that you walk up and get on. The difference says FOX News is that instead of stealing them as in the game, you are paying Bird through something called an "app:"
The Bird app shows where they're available. Riders, who must scan in their driver's license, unlock one by scanning a bar code for an initial charge of $1. It then costs 15 cents a minute to ride one. Once done, riders take a picture of where they left the scooter to make sure it's properly parked.
Many riders of Bird's scooters, even though they paid using an "app," still drive them like they are stolen. Like the random people in GTA that fight you, some real-life citizens have had enough of the electric scooters. Again, according to the same FOX article, Bird even had to cease operations in two markets for a time:
previously removed them from Denver and Salt Lake City before resuming operations recently under a pilot program in those locations.
However, the plot thickens. While in the Grand Theft Auto game, you may steal a car and smash it up, it seems citizens are so perturbed by scooters in some areas, they are acting as a kind of vigilante against the scooters themselves and "whacking" them or otherwise taking them out.
Sometimes, it Seems, Someone Will Just Knock One Off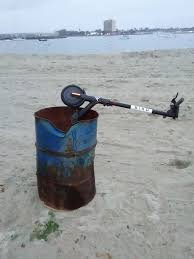 Sometimes it Will be a Little More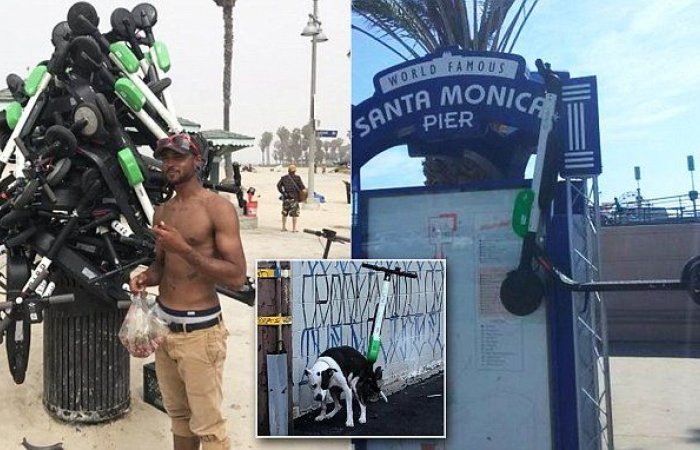 Sometimes What Happens to the Scooters is a Bit Much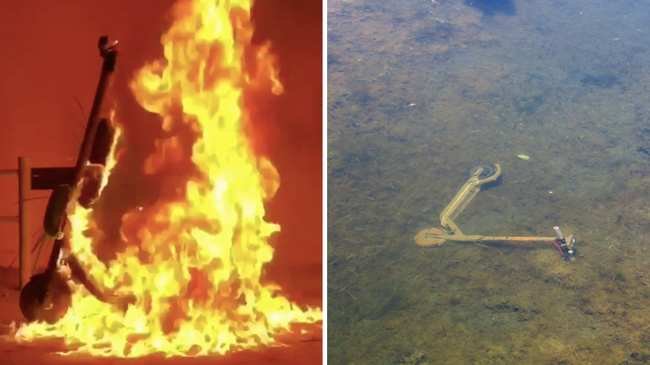 As FOX New Reported, Bird does not approve of their scooters being whacked off. Asked for comment, they said:
"We do not support the vandalism or destruction of any property and are disappointed when it takes place," a Bird spokeswoman told the paper. "Nor do we support the encouragement, celebration or normalization of this behavior."
What Do?
Unlike in GTA, people are getting away with blatant scooter bashing. This was mentioned in that FOX News Article:
"If we have to prioritize the allocation of our time and resources, first and foremost we're going to prioritize the preservation of life," Lt. Michael Soliman told the paper. "Protection of property comes second."
Assuming the police in say Southern California don't mind getting there hands dirty, the scooters are double trouble, triple really. First, the lawful paid user might get out of line. Second, there are those that are giving it to the scooter. Third and in both cases, the lawbreaker has a weapon in the scooter and could potentially swing on anybody at any time. It's somewhat understandable the police don't want to get involved.
A Solution on the Horizon
You've heard of roping cattle but roping criminals? FOX News had another story about how the police may be able to do just that.
The BoloWrap from WrapTechnologies www.bolowrap.com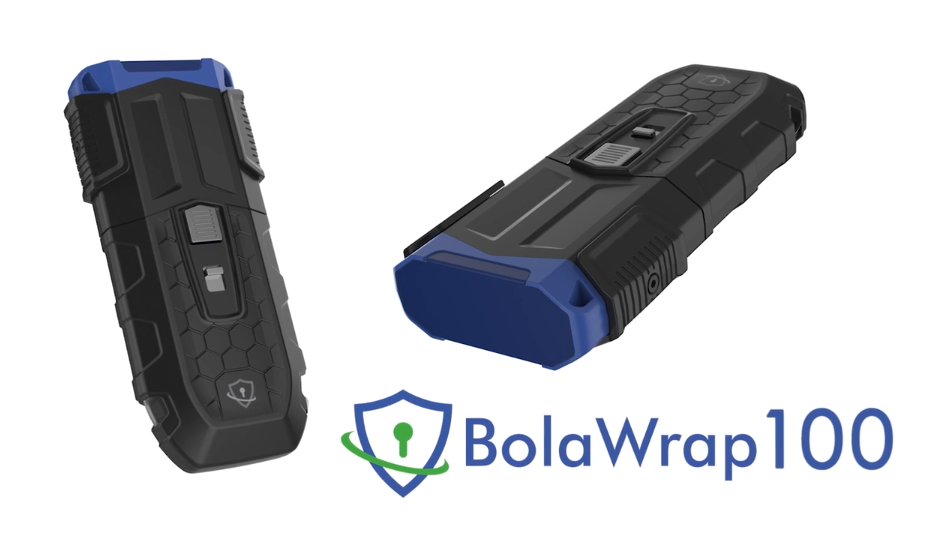 FOX News had this to say:
Police officers in Illinois are testing a new restraint weapon designed for situations where deadly force is not warranted.
In the gun range at the Buffalo Grove Police Department, officers from several suburban police departments were testing the new technology, known as the "BolaWrap."
Wrap Technologies was showing its hand-held remote restraint device that fires an 8-foot Kevlar tether at a range of up to 25 feet.
Tell your neighbor scooter scofflaw and your neighborhood tough guys to look out.
Here's what the bad guy has to look forward to.