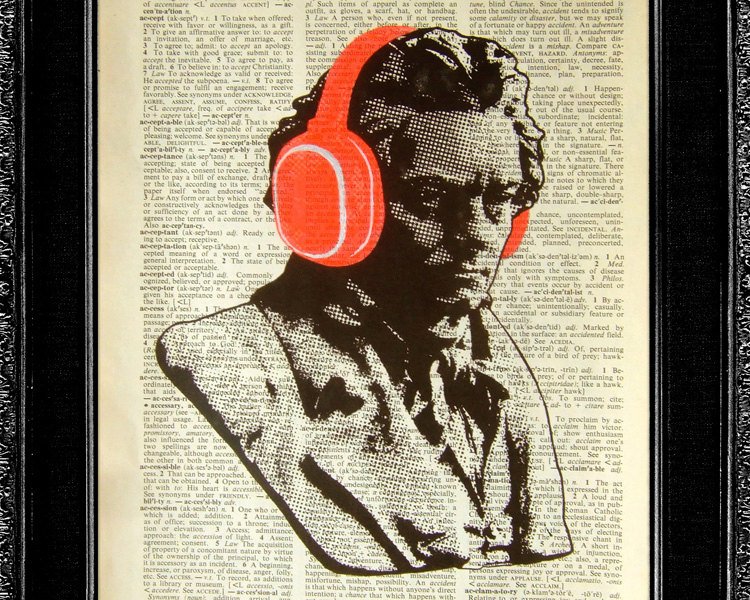 There are so many tools out there us politically minded types can make use of. Somewhere in my old files is a /pol/ tool guide. It is a few years old but is really pretty long. I will dig that out for the second post.
I'd like to preface this post by saying as information Warriors, we need to be well rounded. I'm not sure how much math and how many practical skills we need until SHTF. I am leaving that up to you the reader. I will, however, say: get strong and get healthy and take up practical hobbies. Some people may like stamp collecting but, having a museum piece stamp collection isn't going to feed anyone anything more than you can trade it for.
What will make us well rounded shooting our information around the tubes and putting learning on people are basically reading, writing and speaking. I myself am trying to build up my speaking by recording myself reading the written word. I believe with the three aforementioned practices, I will eventually have the base to speak on my own. It is my sense that my approach is the fundamental way to get to independent rhetoric and dialectical speaking.
Recording Your Voice
There are all sorts of mics, people who are already on their game seem to use The Snowball or the higher end Yeti. Both are made by Blue. The Snowball retails for $60, and the Yeti for $125. They are both USB mics. If you're the type that wants the kind of connections musicians use, it is going to cost more money and have a more involved setup though, the quality may be better.
Standard Recording Software is cheap because it is free
An Open-Source program called Audacity which has been around for maybe two decades now, is used my by many people still, at least in solo recording. It has many features and effects. Audacity can be found here
Do You Want to Save a Video from YouTube or Elsewhere?
I use the free version of Any Video Converter It can rip from a lot of places. It can even rip from some news sites iirc. It can also convert video to video formats, video to audio formats and audio to audio formats.
*Note that there is a way to rip pretty much anything from anywhere if you know some coding.
Video Download Helper is another tool. I use it to rip from Minds. It is a browser add-on.
A Browser Add-On You Really Want and Should 100% Get is Ad Blocker Plus
Ad Blocker Plus is free and you won't get ads on YouTube, you won't get Twitter. Ad Blocker Plus will cut out most ads from websites. It is so effective, some sites will require you to turn it off to review their content. Have you been to Breitbart and had your browser slow to a crawl? Ad Blocker Plus stops that.
You can get it here.
Twitter, Minds and Gab
I recommend you get on one of these to further network. The summer is over, "winter is coming," more people will be on. Twitter is the gold standard. You can reach out and touch many, many bigs names. You need to give a phone number and it is easy to get punished. Almost anything goes on Gab. The users are kind of self-cordoned off. Minds is cool. It has the most features and it's groups feature is very useful. RN, the most useful info runs through there.
Screencaptures
There is Nimbus. It's main advantage is you can get the whole page, no matter how long. Nimbus is a browser extension.
Then there is Gyazo. Some people don't like that the screencap is uploaded online, they consider it a security risk but it is a more user-friendly program. You just need to remember to save your captures as you take them. Gyazo can also record gifs.
SmallPDF
Small PDF is only but one of the online PDF Utilities. I imagine it has 12-20 functions it can perform for you with PDF files. It can make a PDF from a number of different types of pages. It can take them apart and edit them in a number of ways. smallpdf.com
PDF and Epub Books
Here is a list of the basic places for you to find books. In actuality, the sites on this list is just the tip of the iceberg. I have found at least 6 Far Right Websites that have PDF sections. I am sure it is the same for all interests. It just takes time and numerous searches to find them.
If you were to ask me about my philosophy on books, there are those in the public domain, those that will never be reprinted and cost $125 for a hard copy then, there are those books written by people who either want to or are complicit in destroying our lives – Comey, Clinton, Obama, I see no reason to pay for those.
Spell Check Everywhere:
Grammarly is pretty good in it's free iteration. The paid service was pretty expensive. Grammerly.com
I guess that's all enough for now.