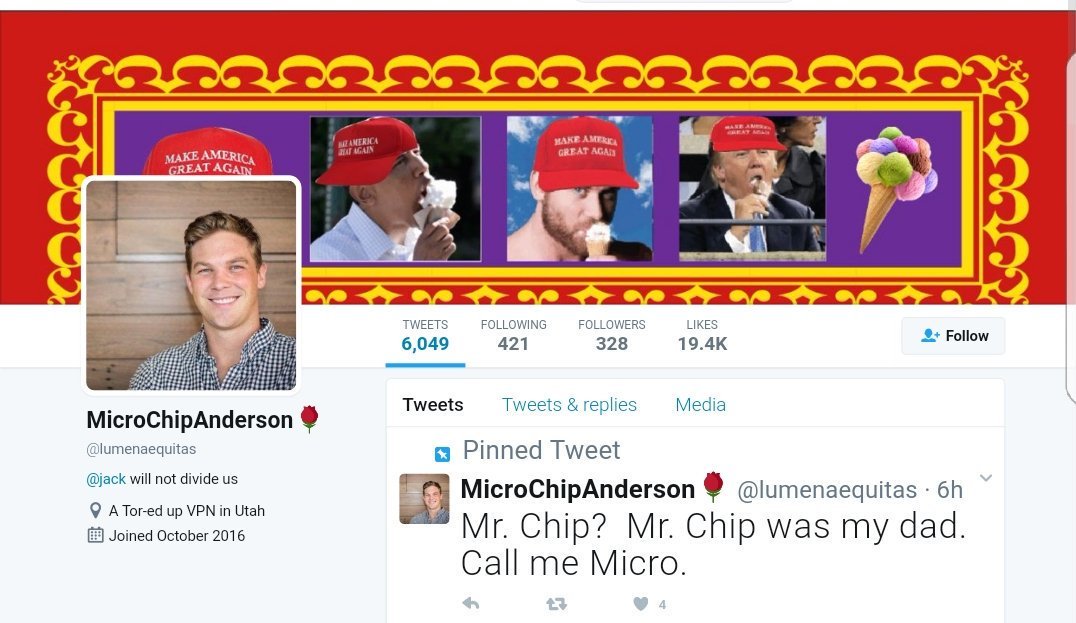 Do you know about the man with the ice cream cone, Micro?
The Notorious Twitterbot that Tweets and Gabs and whatever else behind the avi is not the man at all… in the avi.
He is a mover and shaker but what he says he is doing is not always what he is doing.
At this point, he has declared war on Qanon.
Does he have the ability to disrupt the operation? Probably.
Can he end Qanon? That is yet to be seen. Q is a sensation.
The Q phenomenon is a very irritating sensation to some.
Here is what Micro had to say:

We shall all see…