A President's new Limo is something a lot of people marvel at. I think normally, interest crosses party lines. Unfortunately this time, some people maybe even a lot of people might want to see Trump dead.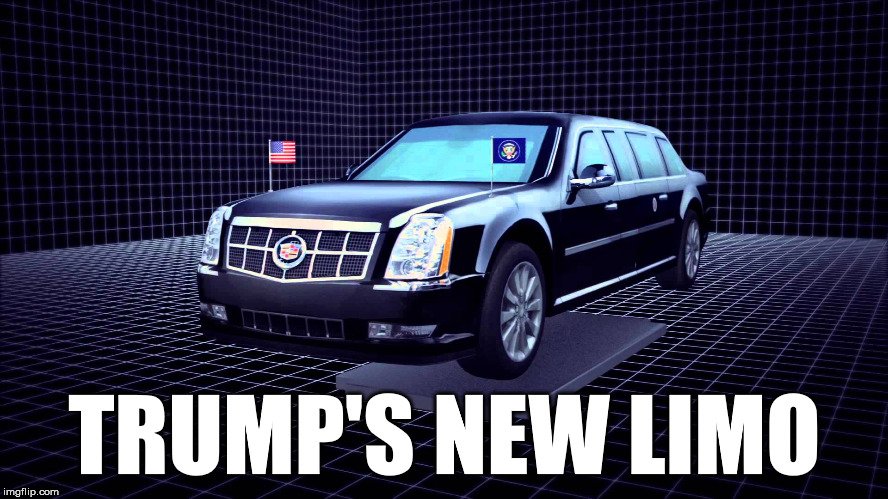 As if it wouldn't be hard enough for "a lone nut" to do away with Trump, he now has a state of the art GM Built, Cadillac Limo. It seems to be replete with bells and whistles.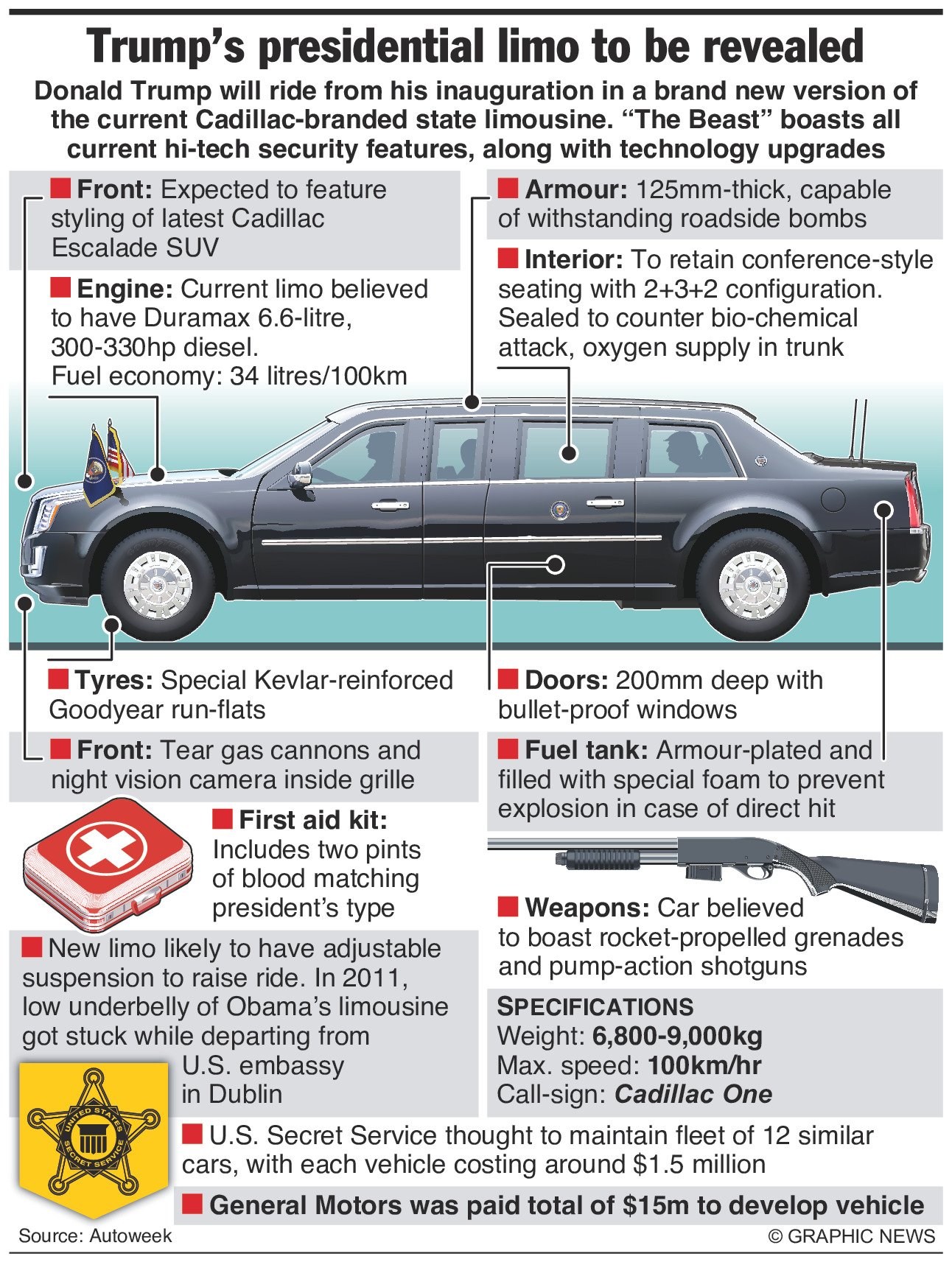 According to [TopSpeed.com:](https://www.topspeed.com/cars/car-news/president-donald-trump-s-new-presidential-cadillac-limo-beast-is-finally-in-service-ar182661.html
General Motors won the $15,800,000 contract to build the car back in 2014, a project that was known as "Next Generation Parade Limousine Phase 2 and 3."
and,
The new limo came at a time when both Russian President Vladimir Putin and Chinese President Xi Jinping received new cars. The U.S. presidential limousine is, though, the most advanced.
To my knowledge, Trump hasn't sounded off how the car is "yuuge," but maybe he's being modest.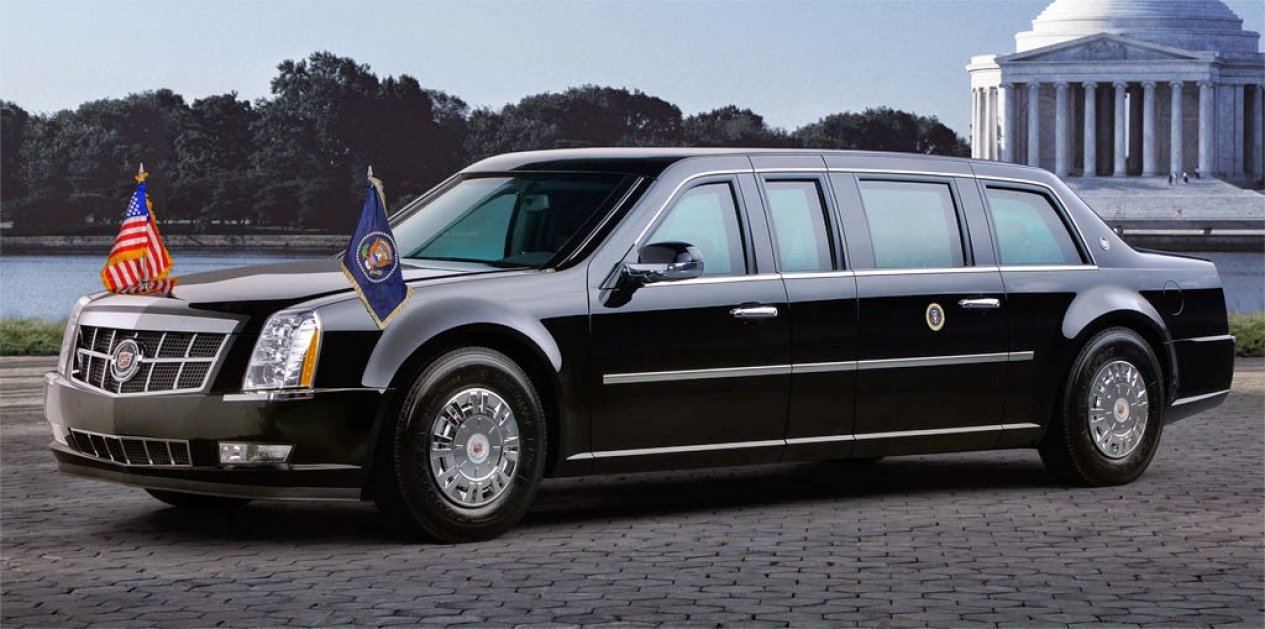 If you ask me, it's not that sleek.
The rear looks better though: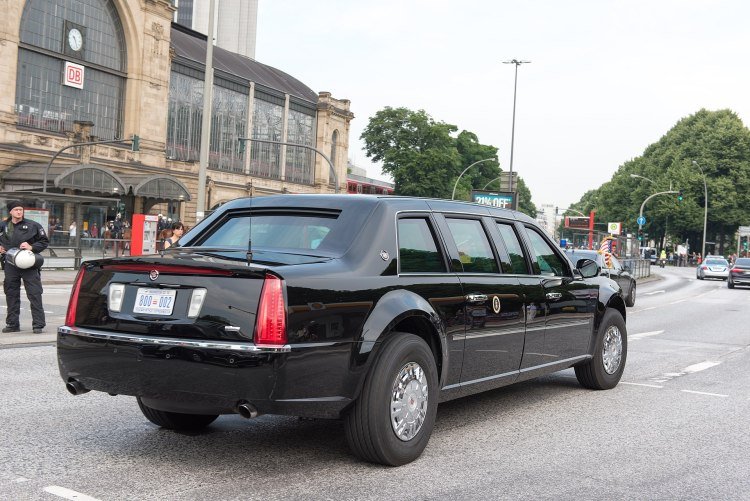 I wouldn't argue if Trump told me to take a nice lady out for a late night during his off season.