I wrote about the big "Pipe Bomb" story's inconsistencies from Wednesday and Thursdy yesterday here.
It's a new day – Friday – and there are new bombs.
According to CNN a bomb addressed to Jame Clapper:
The suspicious package discovered in a New York post office, which was addressed to former Director of National Intelligence James Clapper and CNN, has been removed from the office.
The package is en route to Rodman's Neck in the Bronx, according to law enforcement officials.
Rodman's Neck is an NYPD training facility and firing range in NYC
As of right now, the radio reported that the Bomb Squad Containment Vessel is about halfway to the Rodman's Neck facility.
Someone knows whether the bomb will detonate or be a dud. The question is, how many people know. A Photo of the James Clapper "Pipe Bomb" has already been released.
It is again suspicious as again, there are no Post Marks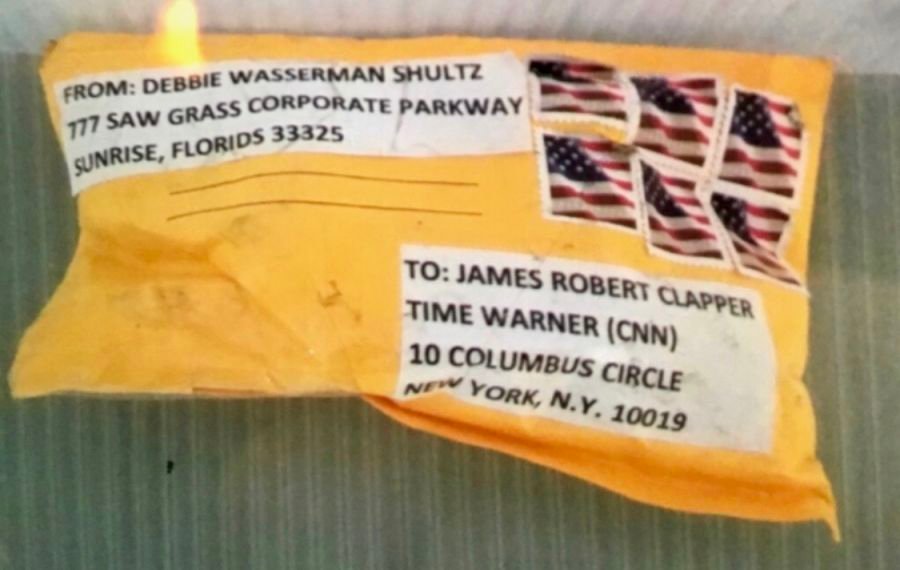 If the "perp" had used the self-service machine at the USPS, he'd have gotten a special tag. That the perp used stamps, it is very odd that now two of the "pipe bombs" were in packages with Stamps with no Post Mark.
For what it's worth, In this author's experience with mailings, $6 seems sort of cheap to mail a "pipe bomb."