The suspect in the Tree of Life Synagogue shooting, Robert Bower is thought to be a Twitter user. He is also a Gab.com user. Fox had a feature, maybe a preliminary feature on the role of Gab in the shooting. Andrew Torba is the front man for Gab. FOX News reports:
Gab.com said in a tweet that it was working with the FBI and the Department of Justice by sending "the data" regarding the Bowers account without a subpoena.
"We will absolutely comply with any and all subpoenas and have no issues meeting with law enforcement and helping in any way that we can," the tweet read.
Bowers' page, which has since been deleted, had a post hours before the shooting that read "screw your optics. I'm going in,"
According to FOX, the results of "going in:"
As of a 4 p.m. briefing on Saturday, officials were saying that 11 people were killed and six others injured, including four police officers, in the shooting.
The shooter's "battle cry" was said to be "kill all Jews."
Robert Bowers does seem to have gabbed"the big one."

Here are some more recovered gabs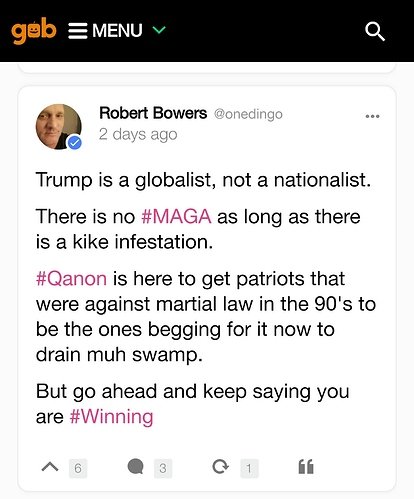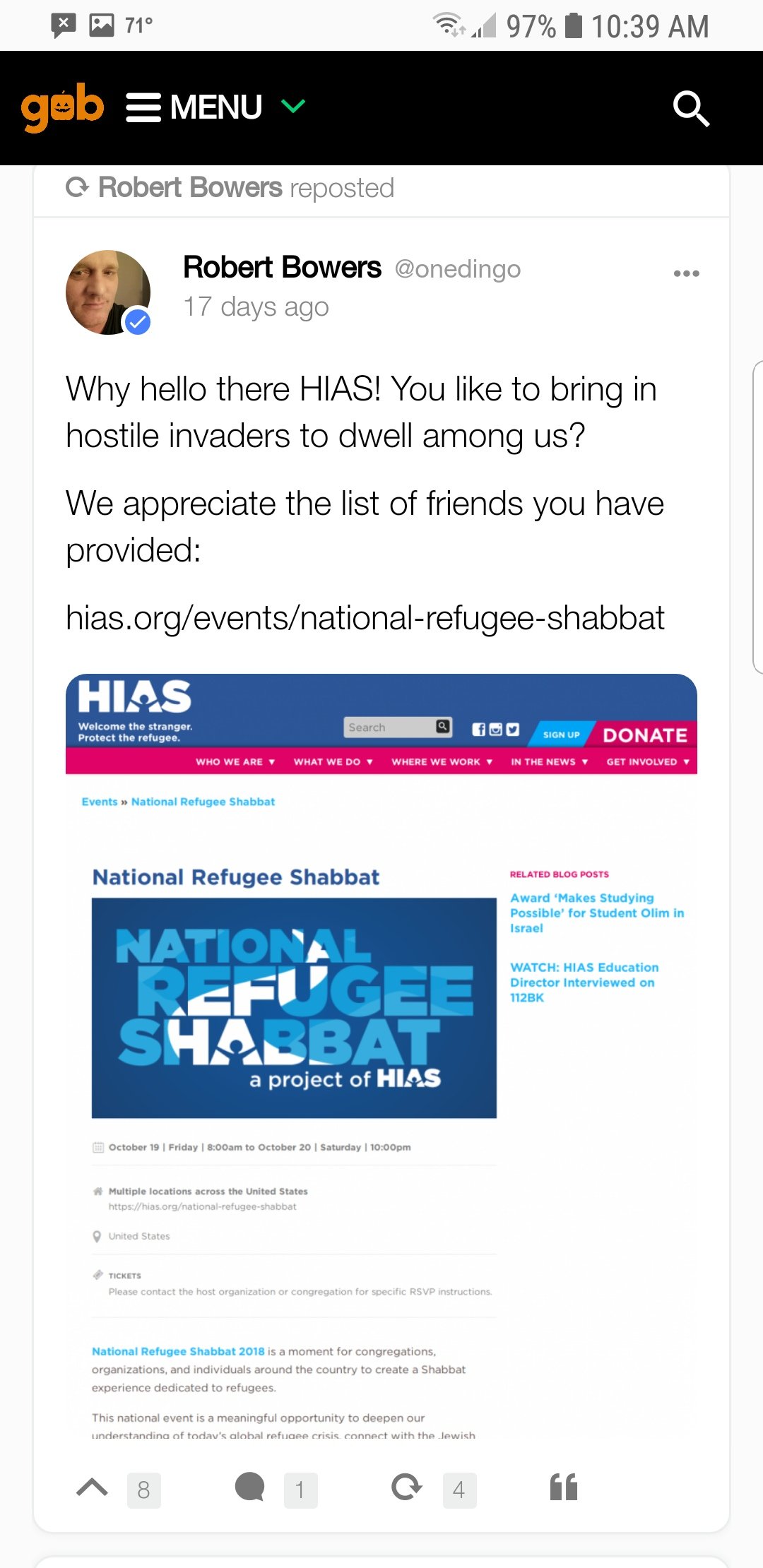 HIAS?
HIAS is a Jewish organization that helps to resettle refugees. It is thought that Bower was referring to that Jewish Organization helping the Honduran Caravan on it's way up here get up here as evidenced by the Star of David on the thumb for this short report. It's by the door.
So
Many lives are now ruined. The people who do the lone wolf thing are lacking something. That thing can probably be many things, etc. The shooter is possibly facing death which is probably the best thing he can get from this world now.
The shooter shattered the normal day to day for all the Jews at the Tree of Life Synagogue. At the same time, he sets back the politics of many well-meaning people who would never resort to the wanton violence Robert Bowers allegedly perpetrated.
Reportedly according to Asha Logos, a more moderate YouTube personality, The Israeli Ambassador: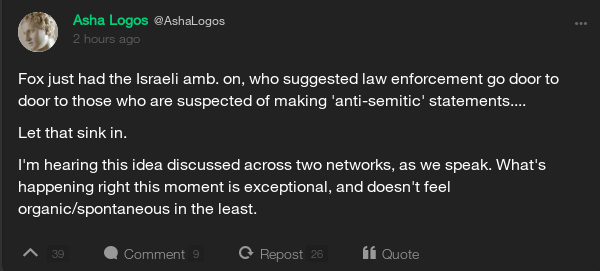 If true, calling for such a thing is basically floating an act of war on "Wrong Think."