Vaccines have been a hot-button issue for a while. The amount of vaccines a child gets has been steadily growing. Many people including myself are not big believers in the contemporary vaccine schedule. I for one am not a believer in the flu shots that are advertised and otherwise pushed every year. They are actually only good for certain flu viruses. Not all. On the other hand, there are certain vaccines that just seem like common sense to get. One of those would be for measles.
Measles is not a First World Disease. That is due to the measles vaccine. According to cited sections in Wikipedia:
In the United States, measles affected approximately 3,000 people per million in the 1960s before the vaccine was available. With consistent widespread childhood vaccination, this figure fell to 13 cases per million by the 1980s, and to about 1 case per million by the year 2000.
Before immunization in the United States, between three and four million cases occurred each year.
The New York Times reported that The U.S. "had declared eradicated in 2000." However, thanks to the Chosenites, International Chosenites Nationalized in The State of Israel, and those Chosenites that are largely self-segregated in the U.S., the U.S. is currently experiencing a sizable outbreak of measles. Said Chosenite, in separating themselves to their own ways, something they always everywhere they go is this time a danger to public health.
At least some Ultra Orthodox Jews have very strange ideas on what is in vaccines. More so than an average American. And so, they don't mind or worry about this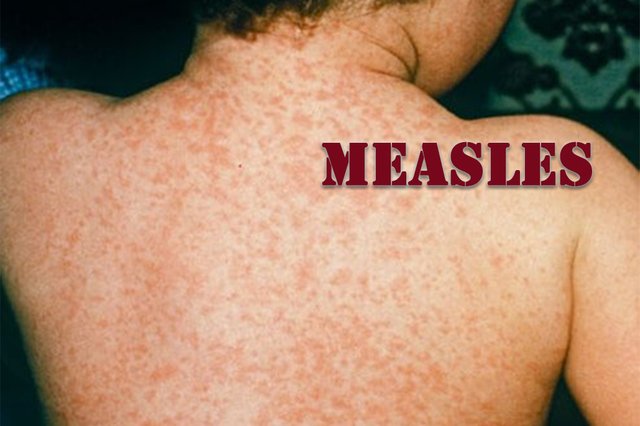 Nor do they mind spreading it to the Average American
According to the same New York Times article cited above, in New York City's Orthodox Jewish Neighborhoods, "Children's Health" books are circulated explaining:
"Vaccines contain monkey, rat and pig DNA as well as cow-serum blood, all of which are forbidden for consumption according to kosher dietary law," Moishe Kahan, a contributing editor for Peach magazine, said in an email.
"Peach" is an acronym that stands for "Parents Educating and Advocating for Children's Health." If more the general population knew more about how these people operate, it might give them pause when they again heard the saying "good Jewish doctors and the like." If we all were less bound by political correctness in dealing with things, the current measles outbreak, going on since October, would not still be going on.
How much activists effort's like "Peach" have contributed to this year's outbreak of measles and will contribute to more problems in the future is unknown but, the relationship between Israel, The Israeli/Orthodox Jewish and Measles is a serious problem this year in the here and now.
According to The Daily Beast,
So far, two Israelis have died in a measles outbreak that has seen the number of diagnosed cases in the country soar from about 30 in the year 2017-2018 to almost 4,000 in the year 2018-2019.
And, as for New York(again from the NYT,)
The measles outbreak began in New York in October, after ultra-Orthodox Jews had returned from Israel where they were celebrating Sukkot, a Jewish harvest festival.
the first child diagnosed (from New York) was an unvaccinated ultra-Orthodox Jew who was infected while visiting Israel
On April, 24 NPR reported that the U.S. had
Six-hundred and ninety-five measles cases nationwide… That's according to the Centers for Disease Control and Prevention. The CDC says there are cases now in 22 states.
Several sources have it that the those in the State of Israel contracted measles in the Ukraine. Apparently, there are quite a few cases of measles in the Ukraine. This is true. The measles are spreading to Europe too apparently because of some various types of Ukrainians. The Jewish Telegraphic Agency(JTA) reported 70k people in the Ukraine have measles. It must be safe to say that the measles are more than just an Orthodox Jewish problem in the Ukraine.
What is clear right now for the spreading of measles internationally is that it takes an international element that is also opposed to vaccines. Be careful around the Jewish Holidays.