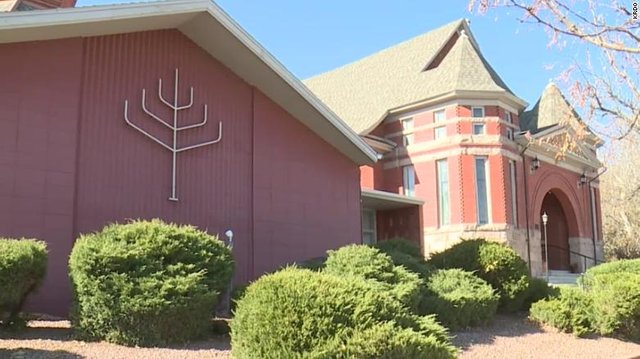 A one Mr. Richard Holzer of Colorado is now in custody after allegedly conspiring with Feds to blow up the Temple Emmanuel in Pueblo, Colorado. According to the Temple website,
Temple Emanuel is on the National Register for Historical Places and is the second oldest Synagogue in Colorado. It's construction was completed and dedicated on September 7, 1900.
The Temple was then renovated and rededicated in 2000. According to the website, it serves a small congregation of 30 families.
The suspect in custody, Richard Holzer was said to be pretty open about his plans, openly discussing violence online.
According to The Hill,
Holzer used several accounts through the social media platform to discuss and threaten several acts of violence, according to the affidavit. On July 11, he sent a message saying he was "getting ready to cap people" accompanied with a photo of him wearing clothing featuring white supremacist symbols and aiming a long gun.
Holzer told them(the Feds) he was an ex-Ku Klux Klan member and currently a racist skinhead.
CNN stated that Holzer was desirous of a racial holy war.
Holzer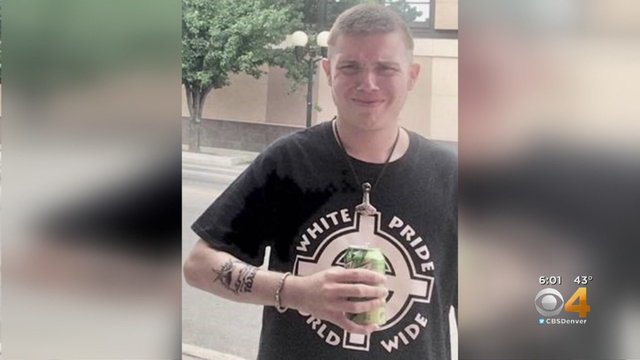 Holzer had apparently had the Temple on his mind for some time.
According to The Hill,
He also allegedly told an undercover agent that he had paid a Mexican man he called "Mexican Hitler" $70 to "hex and poison a local synagogue" and that he had put arsenic in the synagogue's water pipes on Oct. 31, 2018.
Holzer later told the agent he planned to poison Temple Emanuel again in advance of a race war he was preparing for, according to the affidavit.
It is unclear if Richard Holzer or CNN and The Hill know what Racial Holy War means. It is not something that would be waged by one White man and a Mexican janitor. It is also unclear why Richard Holzer looks so weird – maybe "cracked" in his two publicly held pictures.
He looks somewhat disturbed, no?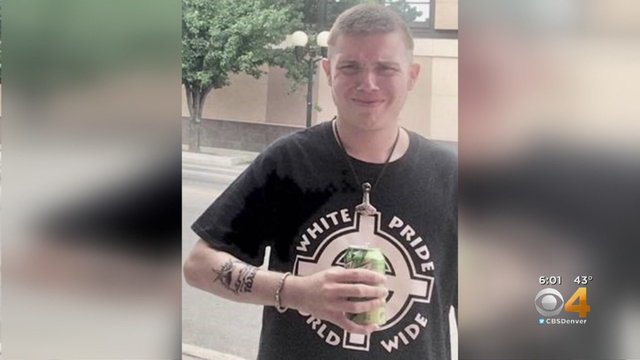 MS, Cerebral Palsy, the nerves of the unhinged???
Falling far short of Racial Holy War, according to CNN, Mr. Hozel is facing 20 years and
is charged with attempting to obstruct the free exercise of religious beliefs with the attempted use of explosives — a hate crime. In court documents, officials called him a domestic terrorist